Brand realignment
Research
Design
Copy
Brand guidelines
Brand realignment
Research
Design
Copy
Brand guidelines
We have enjoyed a good working relationship with Conex Bänninger for many years. Early on we were tasked with rationalising the branding for a group of products that had been branded independently and had different values in different markets.
Task
The Group has an extensive range of products, each with their own brand identity but being sold, in many cases, in the same market with no unifying identity. The opportunities for customers to see the full range or what other products the business had in its portfolio was often lost. Values from one product brand were not automatically ceded to another brand in the stable; so historical value was being lost too. There was also confusion about where in the hierarchy the IBP brand should fit.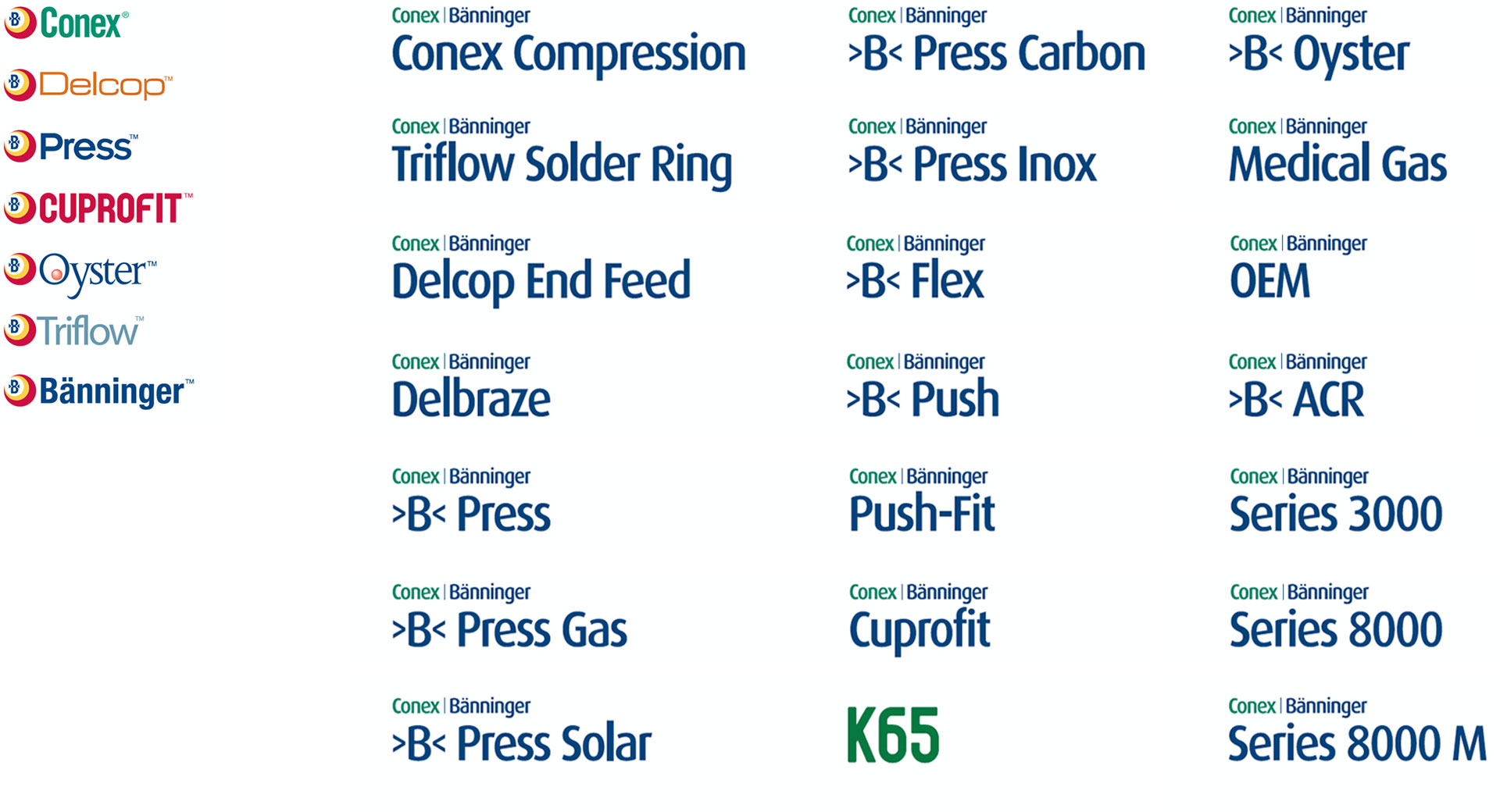 The solution
Research into the brands across the European markets that they operated in at the time, revealed 2 brands that had stood the test of time, and had the most traction in the marketplace; Conex in the UK, and Bänninger in Europe. The decision was taken to create the umbrella brand Conex Bänninger, and then align the product brands under it, whilst unifying them with the same visual identity treatment. The colours used had significance for both markets.
The branding was rolled out to all markets through a set of brand guidelines we developed, and through a staged process for stationery, websites, packaging, brochures, exhibitions, livery, signage, advertising and intranet, with guidance for visual devices.
A separate identity document was also developed for the IBP brand, which, as part of the process, became the umbrella brand for the Group.