Integrated awareness campaign
advertising
concept
design
copy
photography
CGI
Production
Media planning & buying

Integrated awareness campaign
advertising
concept
design
copy
photography
CGI
Production
Media planning & buying
Background
We have worked with the Conex Bänninger brand since its inception in 2006 and have a good understanding of their wide range of plumbing fitting products.
Task
The campaign objective was to build awareness of the full range of products available, make them recognisable and linked to their unique benefits.
Each product has a USP so we needed a campaign that could showcase each individual range, make them distinctive from each other and communicate the USP as quickly as possible. This had to work across different media and for other international languages.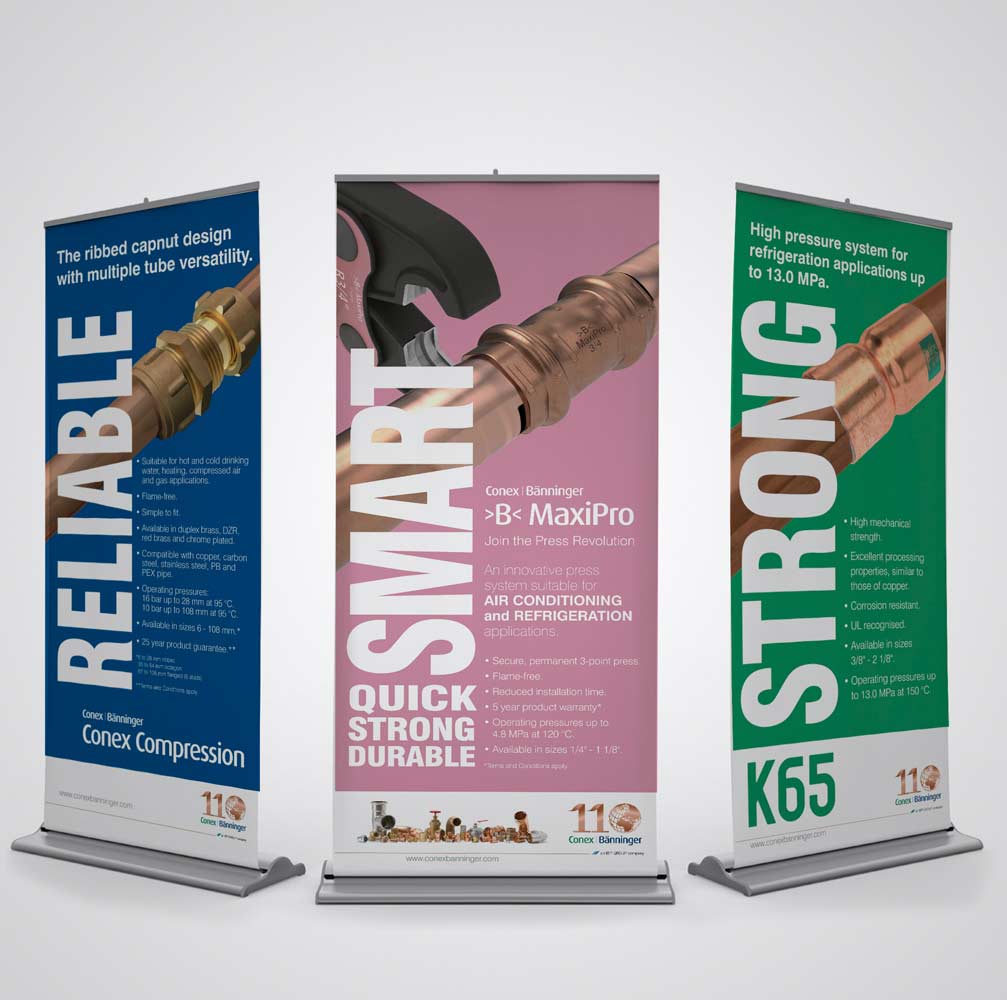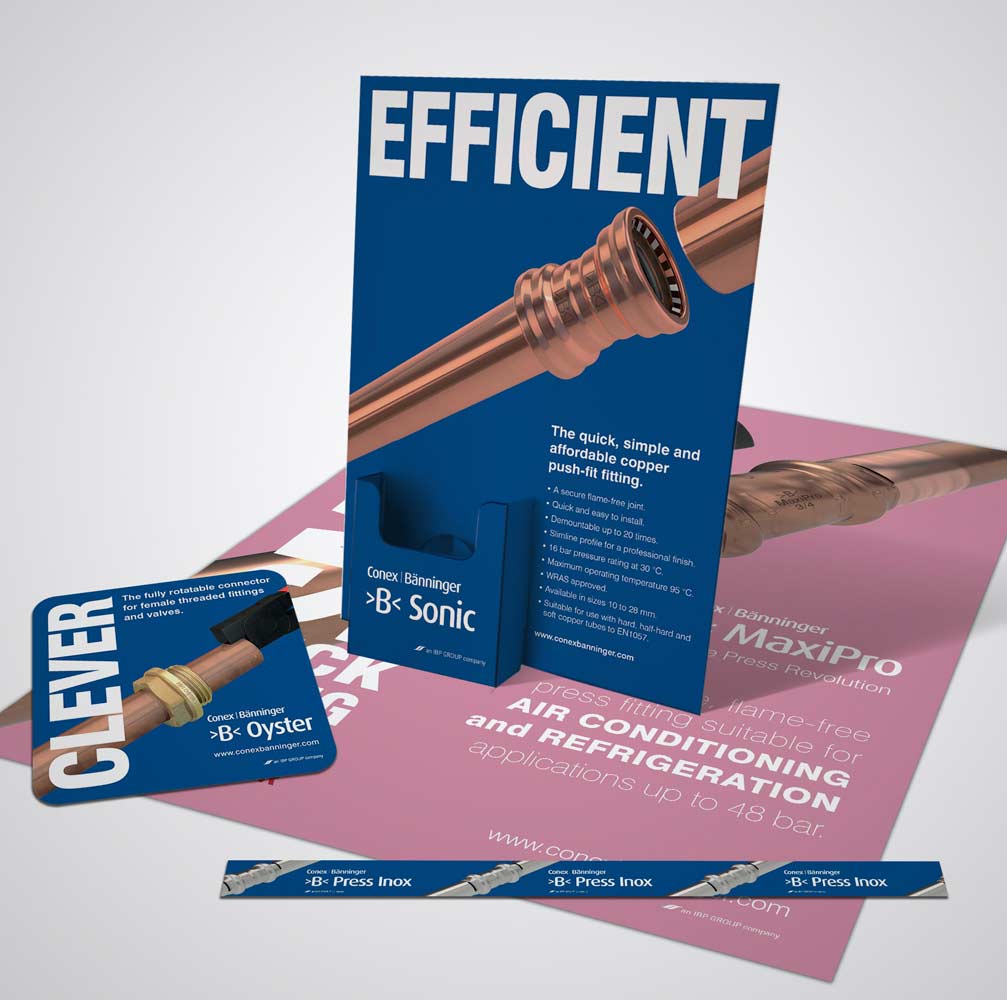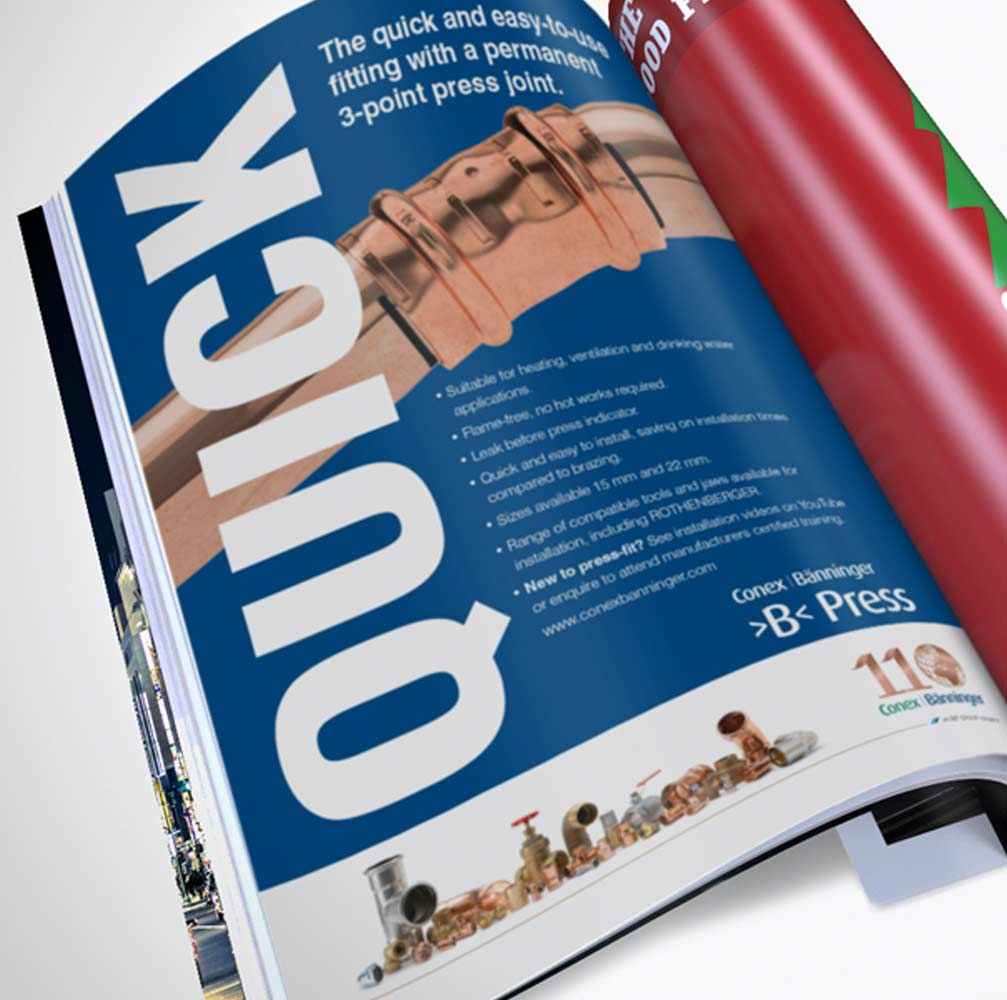 The solution
The Impact campaign concept was decided upon from 3 possible ideas. Visually, the campaign was simple and bold with the main attribute of each product condensed down to a single word, easily translatable word and a headline that communicated the central USP succinctly.
Colours were selected according to the use of the product or its sealing ring e.g. water fittings had blues, the flagship product, >B< MaxiPro used pink and so on.
This signalled a departure from Conex Bänninger's usual advertising which incorporated the brand's blue and green on white.
We were then asked to plan and place the campaign in specialist print media in the UK, develop exhibition graphics, POS, website, and with the help of an additional set of guidelines from us, is now used across Europe, Japan, India, Australia and the USA.