Extending the brand story
Planning & research
Design
Print

Extending the brand story
Planning & research
Design
Print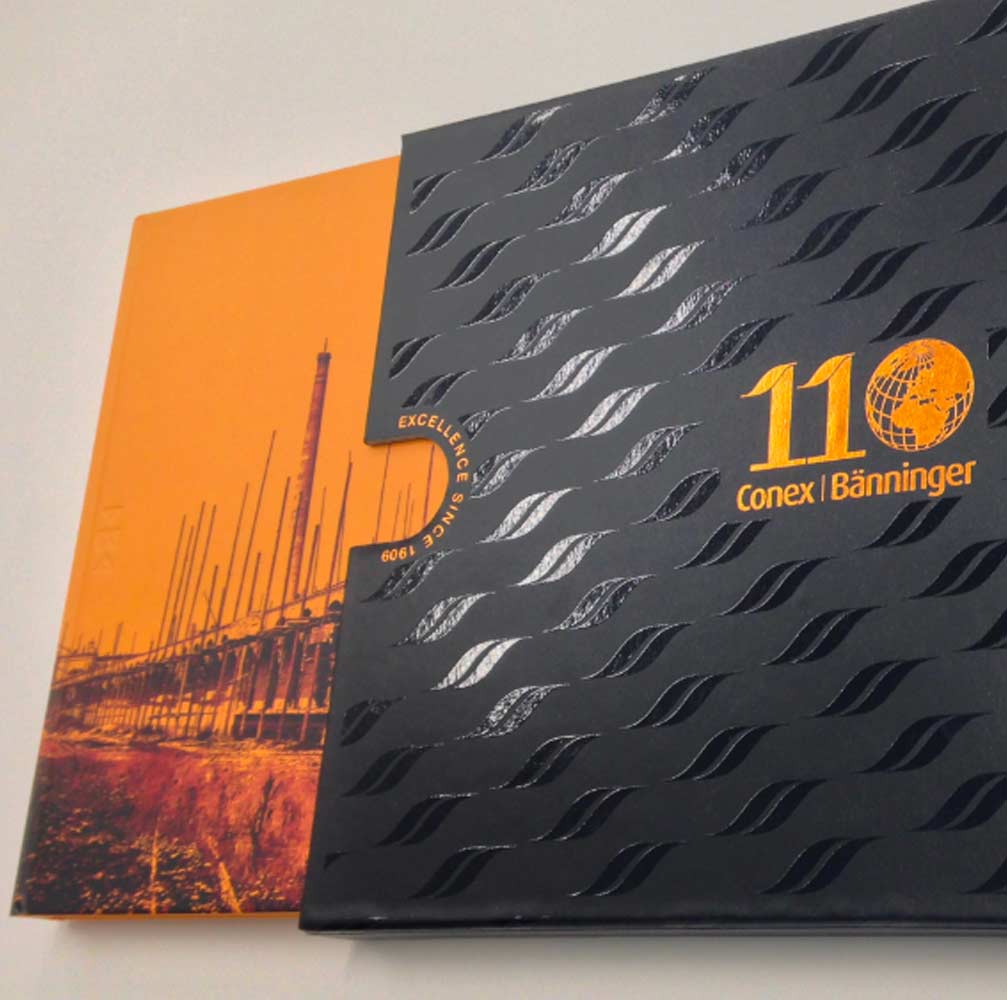 Task
We have been working with Conex Bänninger for over 14 years, but the company has a much longer history. To coincide with their most recent product breakthrough, Conex Bänninger decided to take stock and celebrate the 110 years of innovation they have brought to the industry.
As part of the celebration, we were tasked with the design and print of a book that would tell the Conex Bänninger story.
The Approach
This is a history with two companies at its heart, Bänninger of Germany and Conex-Sanbra in England. For over a century they witnessed triumph and adversity, innovation and determination, great joy and some sadness against some of world histories incredible moments. The design was determined to reflect that and set the tone for each decade as well as what was going on in the company at the time.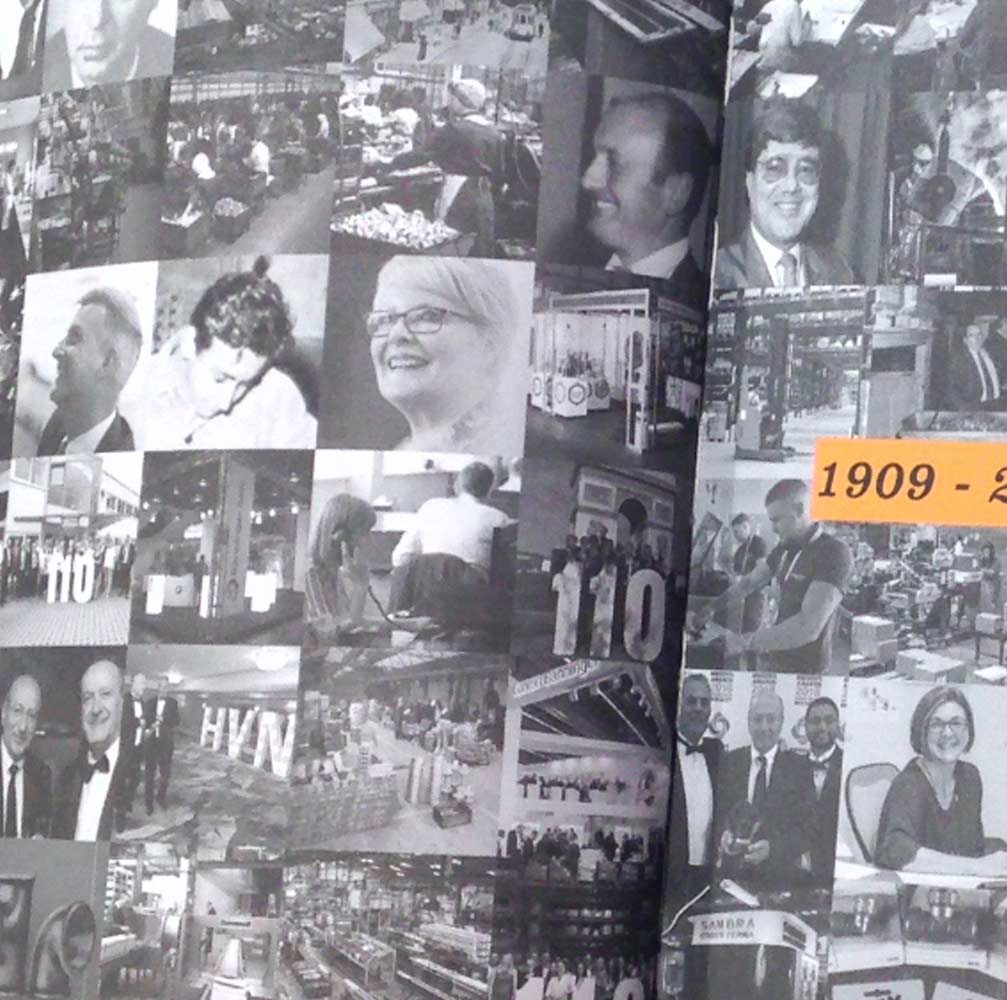 Solution
A team effort.
The Conex Bänninger team went back into their archives to find pictures and to recall who should be approached for comment or interview.
A writer from the PR agency flew to various countries to conduct interviews and write the copy, which was a gargantuan task, whilst our team worked out the pagination, design, typography and style of the book. This extended to recommendation for papers, textures and materials to be used.
The book was produced with a hard cover finish and the whole encased in a hard cover sleeve that carried the graphic of the logo in a spot UV varnish. Whilst the early years were reflected on a matt finish paper, the later years moved onto a gloss finish. The cover of the book shows the Bänninger factory being built in Germany whilst the inside spread shows the new company HQ in the UK.
With anecdotes and interviews, interesting facts and memories of staff from as far back as the team could reach, this makes a great read, and is a real testament to the company.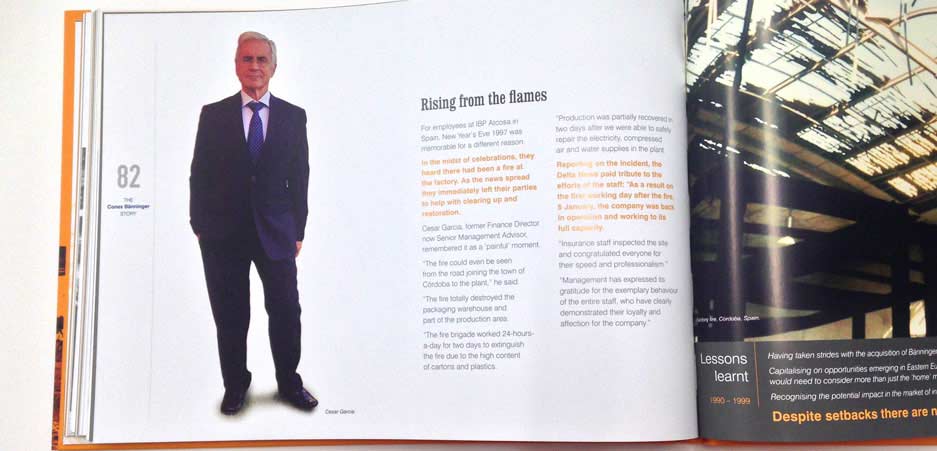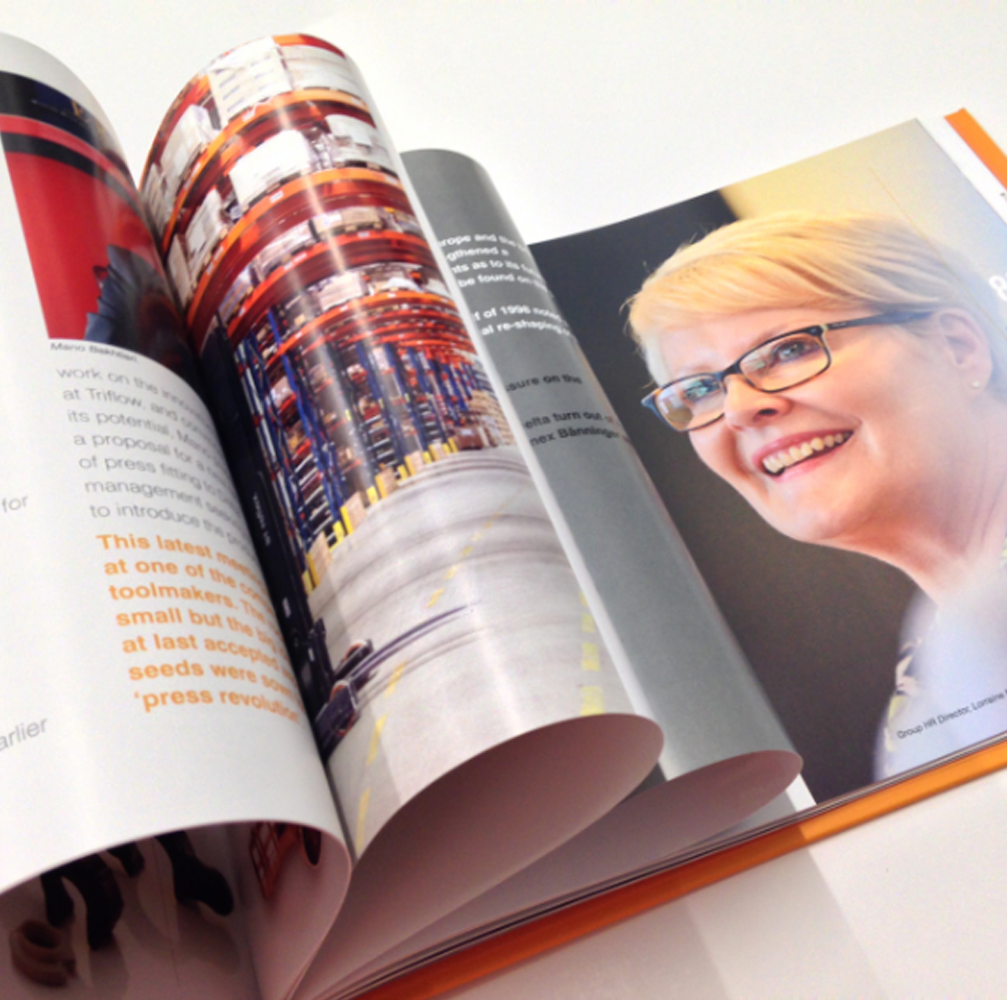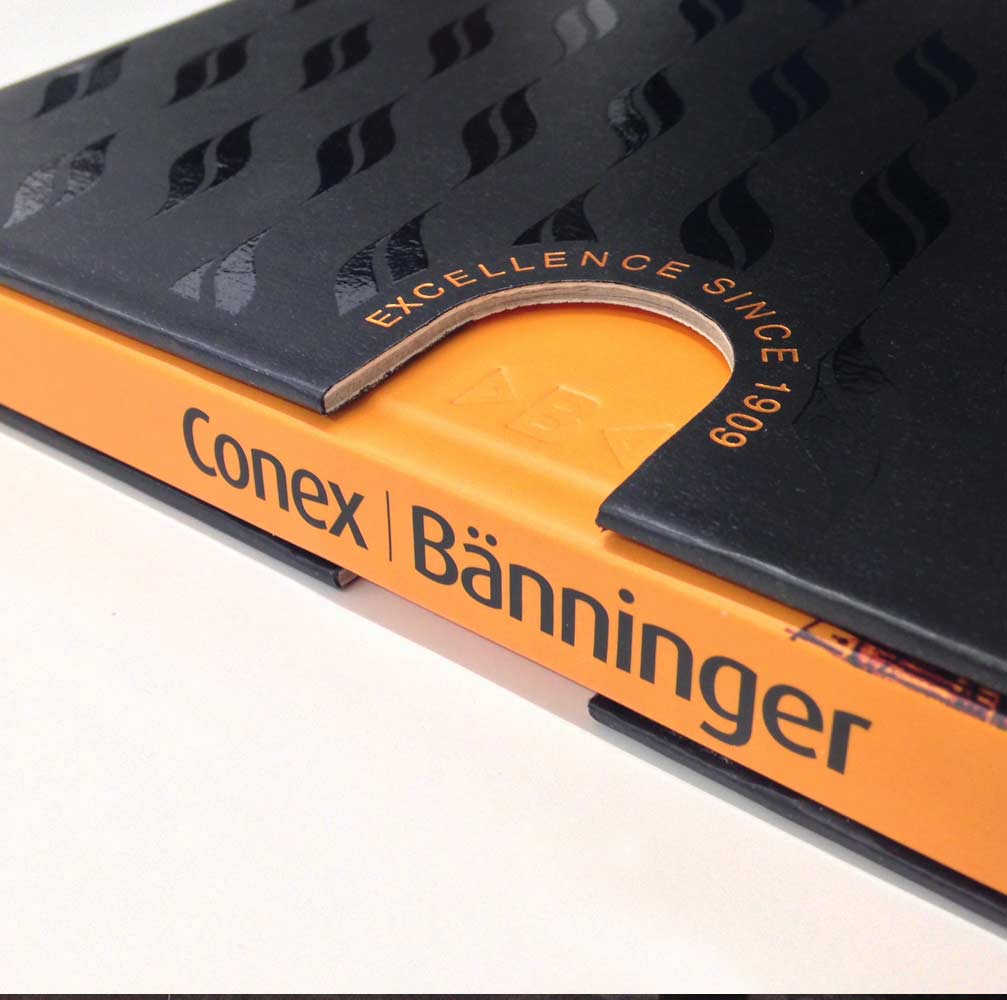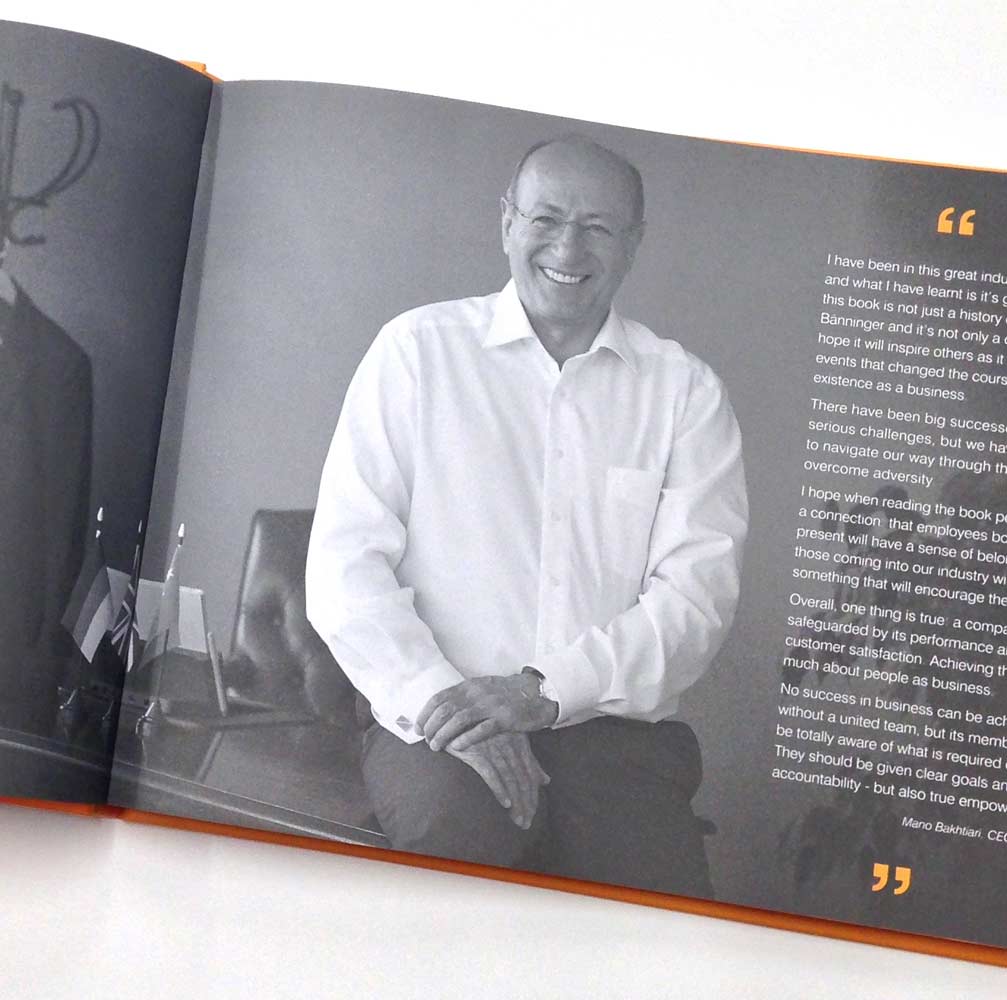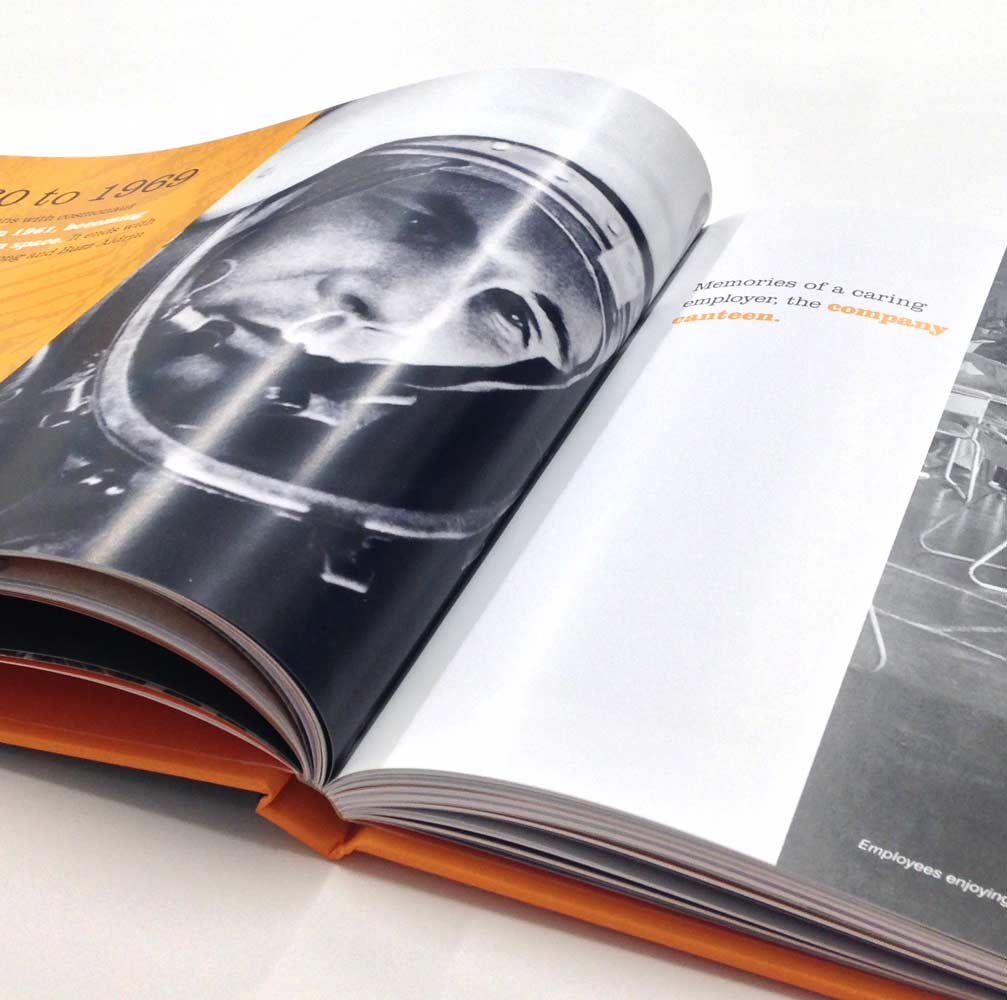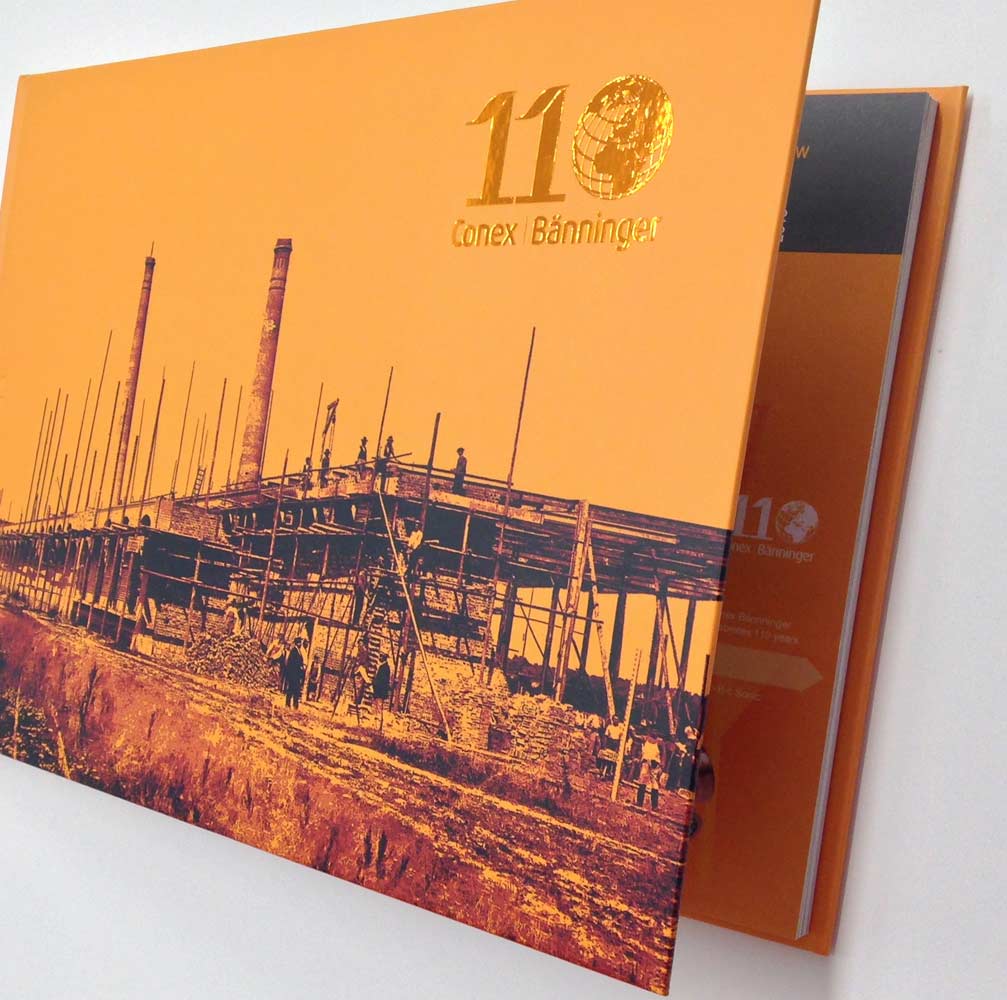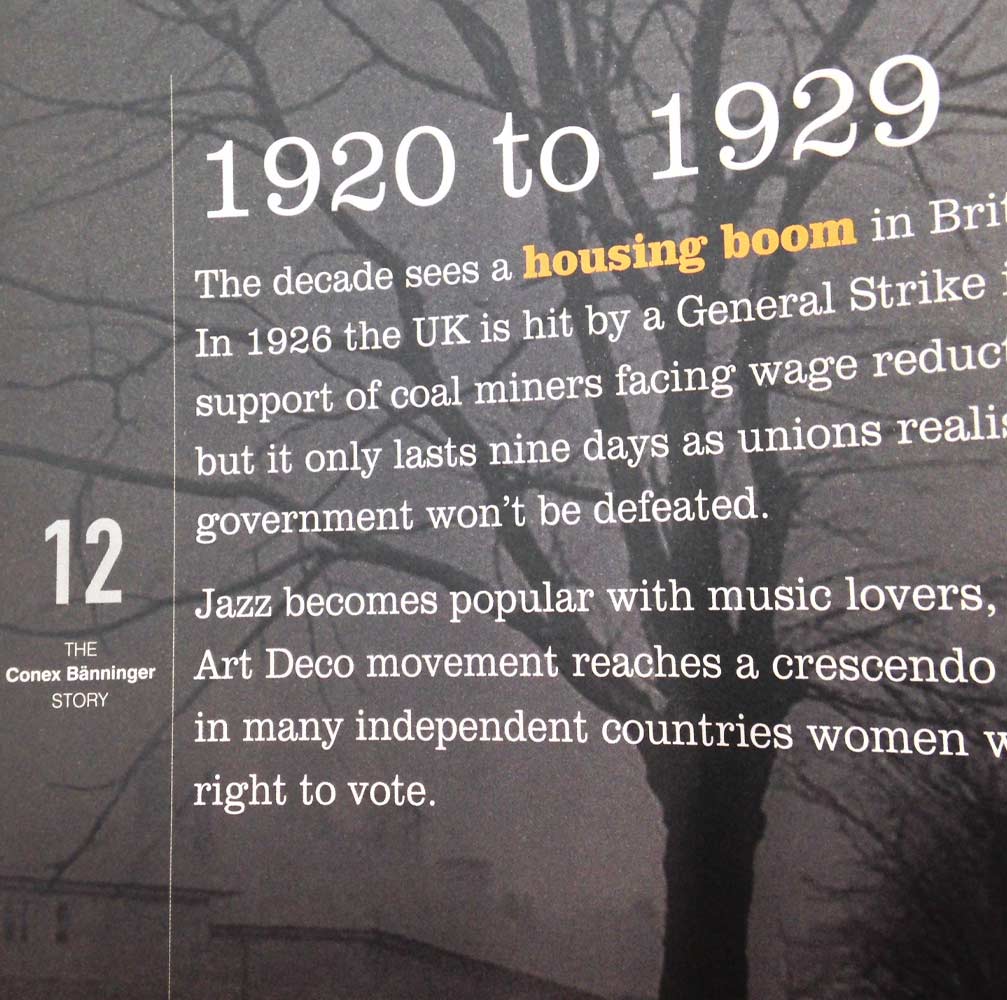 Photography
Much of the photography was from the company archives and requests to retired staff, whilst others were researched and found in other picture libraries. The group shots at the end of the book were conceptualised and shot by Forty 49 with the giant 110-year letters giving staff something to interact with. We then had this replicated by the staff teams in different countries to great effect.
The 110 year book was launched with the celebration at ISH 2019 and continues to spread the company's brand story through the market.